Pioneer Rubber and Gasket has been serving the Southeast's industrial hose, gasket and specialty material needs since 1977. We have a large inventory and can provide assistance for a wide range of products. Our team can help you choose the best material for your project, prototype and design custom parts, or troubleshoot a tricky gasket installation.
As certified distributors of a number of prominent brands in the sealing and rubber hose industries, we can assist with all your needs. Whether your project calls for standard sized materials for industrial hose fittings and applications or custom fabrication, we can help you succeed with your next project. No matter your industry, the experts at Pioneer Rubber & Gasket can help.
Contact our experts for more information on how we can help you make your next project a success.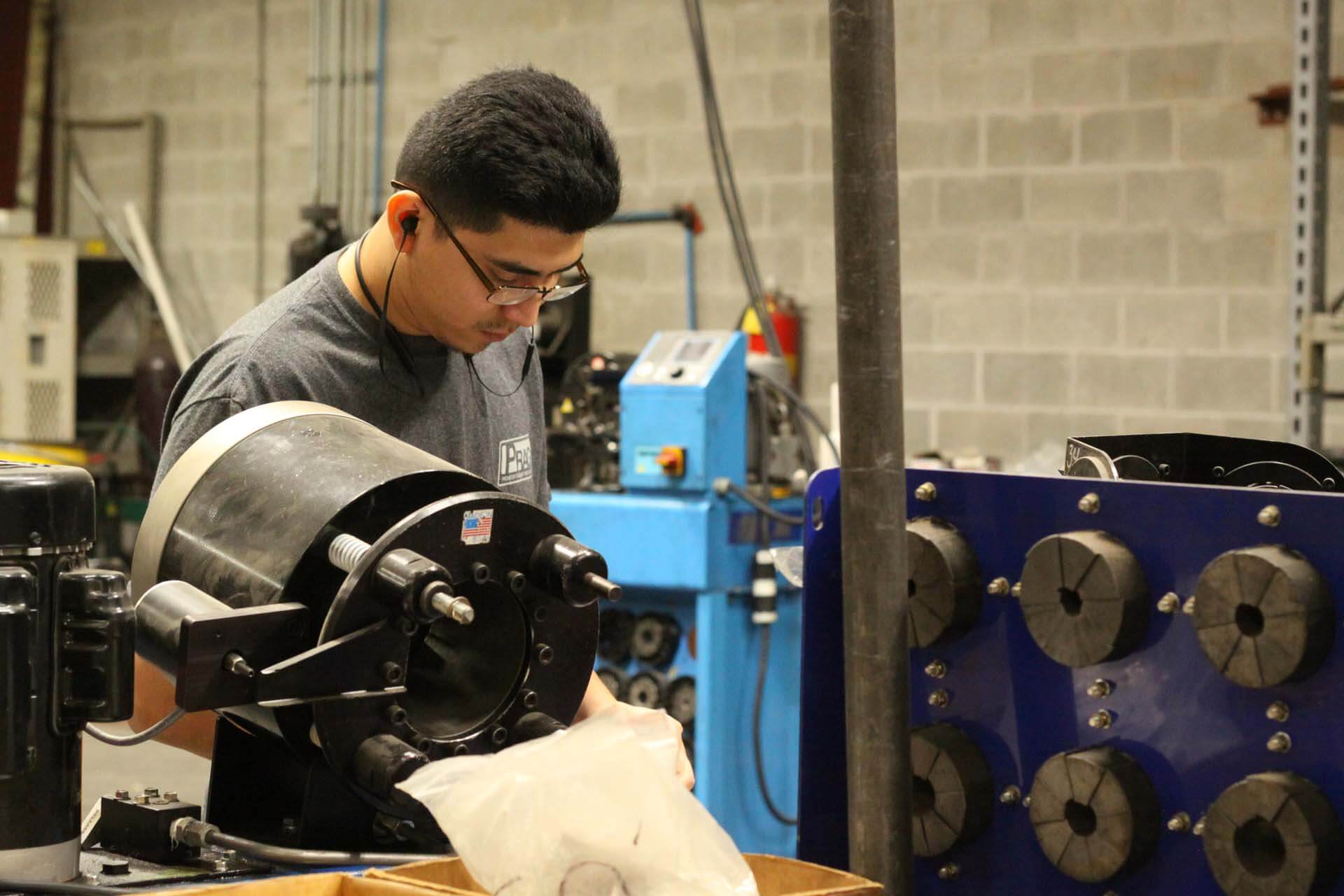 Waterjet Cutting Services
The waterjet process provides many unique capabilities and advantages that can prove effective in your ongoing battle to reduce costs, increase efficiencies, and maintain quality in your shop. It functions by having water, mixed with abrasive, flow from a pump, through plumbing and out a cutting head, using high velocity to cut materials.
Our waterjet cutting services provide close tolerance, distortion-free parts with superior edge quality, no burrs, and little need for secondary finishing. Specializing in both architectural and industrial cutting of high quality parts, we can cut any type of metal, industrial plastic, or other materials, such as foam, glass, tile, rubber, phenolic, ceramic, and stone.
Our eco-friendly advanced part nesting techniques enable us to minimize material waste, and pass that savings on to you. Our high speed 2 axis-equipment is able to generate up to 60,000 psi to cut through material up to 5" thick at speeds up to 600"/minute. Our versatile machines can create complex shapes and intricate patterns. We fabricate parts measuring up to 144" x 77" at tolerances to ± 003", which is verified by NIST certified measuring equipment.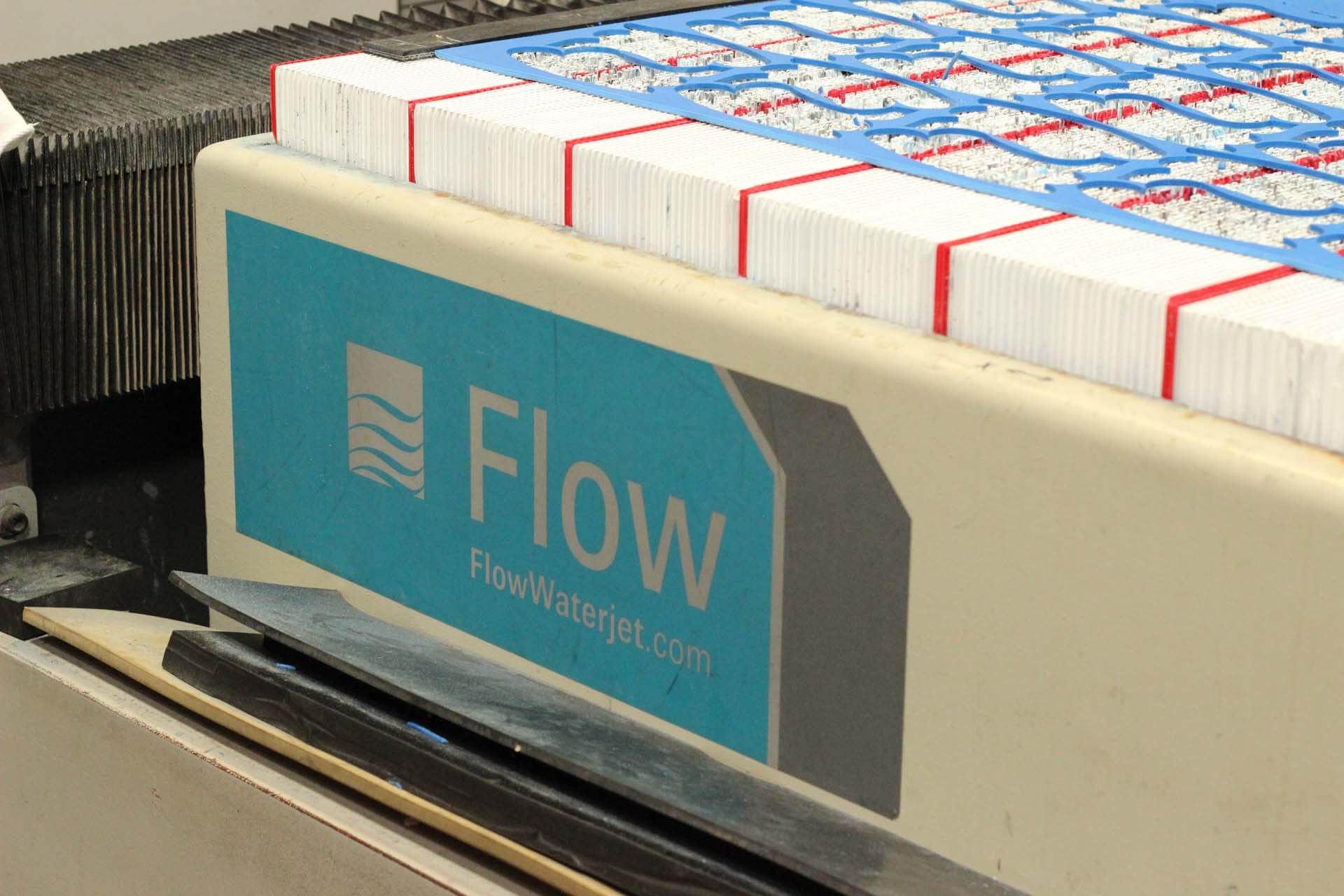 Industrial Chemical Hose Testing
It's essential to test your chemical hoses once a year at minimum, or more if they are operating under severe conditions. All chemical hoses have a lifespan that depend on many factors including media, temperature, pressure, abrasion and more. Spills can be costly and dangerous, so you should have a process in place to help spot hoses nearing the end of their life before a problem develops.
Pioneer Rubber has offered both on-site and in-house testing and certification of petro-chemical hose assemblies for more than ten years. All testing is done in accordance with nationally recognized NAHAD guidelines. Full documentation of the NAHAD guideline is available upon request.
Each assembly is carefully inspected for damage including kinks, exposed reinforcement, and deterioration. All hoses are hydrostatically tested to 150% of the working pressure of the hose. The hose is held at pressure for 5 minutes. Any leaks, drips, or improper swelling indicate a failed test. Hoses which pass the test are tagged with a stainless steel tag, showing the test date and hose identification number.
We can tailor a hose testing program specifically to fit your needs. Please contact us for help getting your hose safety program started.